ALTINEL SHIPYARDS
Welcome To Our Home Page
General

ALTINEL Boat facility is located in Silivri, Istanbul which covers a 190,000 sq.ft. area with a 97,000 sq.ft. manufecturing plant project.

Using first class materials, fitting your very special requirments, building the best performance and stylish boats of their like, being safe and as trouble free as possible makes ALTINEL boats so special and outstand over the rest.

The performance resulting through design accompanied by fuel efficency, smooth ride, minimum weight yet maximum strenght, stablity, precise turning characteristics, eye appeal and quality makes ALTINEL boats cost as a lasting value a little more than most boats.

The quality, design and engineering that goes in to every ALTINEL boat is its lasting value.

First Steps Between 1981 and 1990
ALTINEL have build more than 500 boats between 22' to 88'.

Many of the touristic establishments and government in Turkey employ ALTINEL boats, because ALTINEL is the only one to serve all customers the best in quality, speed and safety.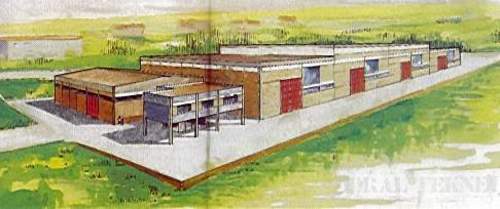 Shipyard in Silivri
Total Area: 17,797 m2
Total Building Area: 8,900 m2
Total Office Area: 300 m2
Boat Lenght up to 25 mt

Virgin 35' 38' 47' and 50' Power Boats
Virgin 35' to 50' series by ALTINEL are the best offshore powerboats designed and produced in Turkey.

In 1990, Virgin series came first in her class and overall ranking in the Turkish Offshore Powerboats Championship, proving her superiarity of design and performance.

Quality, design, aesthetical and technical perfection are characteristics every VIRGIN product possesses.

By using the best of materials, ALTINEL converts standard boats according to the customers' wishes.

Combining performance and beauty in excellence, ALTINEL creats special boats for the privileged.
Virgin 35' to 50' Power Boats
Loa: 10,55mt to 14.80 mt
Boa: 2,54 mt to 2,66 mt
Freeboard: 0,96 mt
Draft Static(up): 0,60 mt
Bridge Clearance: 1,86 mt
Fuel Capacity: 1000 Litre
Water Capacitiy: 150 Litre
Weight(W/O Engines): 2450 kg to 5500 kg
Deadrise: 23 degree
Min. HP: Twin 260 HP
Max. HP: Twin 1000 HP